About us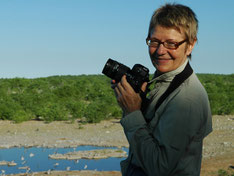 ANNEMARIE KOELLIKER SAIBENE
Travelling was always my hobby. I have in the meantime visited four continents but Asia is and remains my favourite. Once I have started taking photographs it dawned on me to somehow work with the material. The slide shows of the past and today's digital multimedia shows have developped into an important pasttime. Working on the shows gave me the opportunity to digest the numerous travel adventures and experiences. The presentation of the shows allows me to share my impressions with other people and to gain new momentum.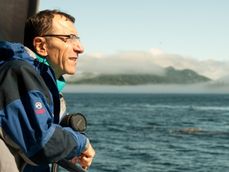 ROBERTO SAIBENE
My first camera has been found in the sixties by my father in his taxi. Do not worry – I shall not show these photos today! I discovered photography much later and it became my hobby during my career as a journalist when I had contacts with professional photographers on a daily basis. In 1988 I met Annemarie and she infected me with the travel bug. For years we have made our own slides and also prepared and presented our own shows. In 2004 I started with digital photography and published travel documentaries as a freelance photo journalist. For some time now Annemarie and I have become a genuine team. We take photos with two cameras and mutually decide the draft, the commentaries and the music of a multimedia show.
We are committed to and support...

The school was established in 2002 in Kathmandu/Nepal by a (female) Swiss teacher. Thanks to many donations from individuals, particularly from Switzerland, 150 children from the poorest background receive a free education.